New to Massage?
New to massage? Watch this short video on what to expect for your session.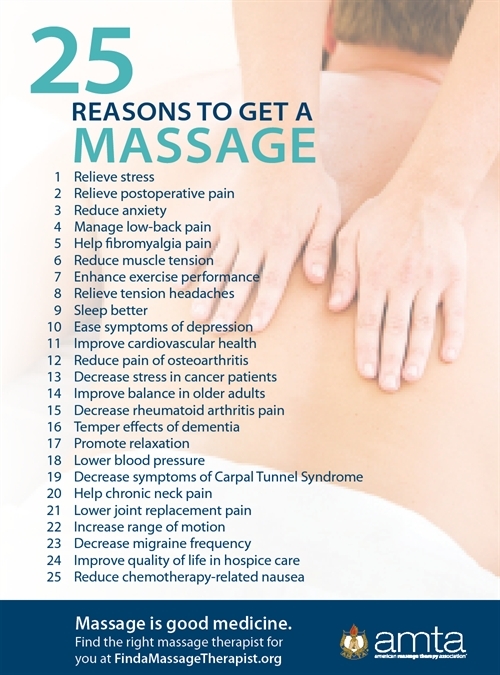 Descriptions
(Relaxation) Swedish Massage Soothing, light to firm pressure, full body massage with long, flowing strokes. Deeply relaxing. Great option for chronic stress, anxiety, pain, insomnia, depression and fibromyalgia.
Prenatal or Postnatal Massage (Also see Hot Stones) Desiree is a Certified NTM Prenatal and Postnatal Massage Therapist.
Hot Stones Massage Massage combining Swedish or deep tissue technique with hot stone strokes. One stroke with a hot basalt stone is the equivalent of five manual strokes. Great option to relieve fibromyalgia and arthritic pain as well as general muscular pain. Also great postnatal up to a week of giving birth. (Contraindicated for pregnancy, high blood pressure and neuropathy.)
Reflexology Massage Massage and pressure point technique to feet, scalp, hands and ears help calm and balance the body as well as relieve pain. Modality most effective when regular sessions are received. Aromatherapy Included. Desiree is a Certified Integrative Reflexologist.
Massage Cupping Silicone suction cups lift and stretch muscle and fascia tissue. Great for myofascial trigger points, areas needing more circulation and areas of tension and stiffness. Cups are moved and left stationary for one to three minutes. Sometimes a "cup kiss" mark will remain for a few minutes to a few days. These are painless and harmless.
Acupressure Massage Pressure points along meridians held for about one to two minutes to help pain, tension and body balancing.
Yoga Therapy Learn how to appropriately perform a few Yoga poses (asanas) beneficial for your particular issue.